Maybe it's because I grew up in a room with diamond shape flowery wallpaper.
It was the Eighties, my mum didn't have any taste and all I wanted after living 18 years with 2345 rhombuses was to embrace CHANGE.
That's how I ended up living on 3 continents, working for more than 100 brands, tv presenting, blogging, writing books, divorcing and becoming a Reverend.
Throughout the years, the only thing that has stayed the same is my mum's lack of taste.
In my work, CHANGE has led to innovation, lateral thinking, producing quickly under pressure, exploring new technologies, presenting different points of view and achieving things that seemed impossible to achieve.
My mind is constantly brainstorming, my life is an ever changing version of itself.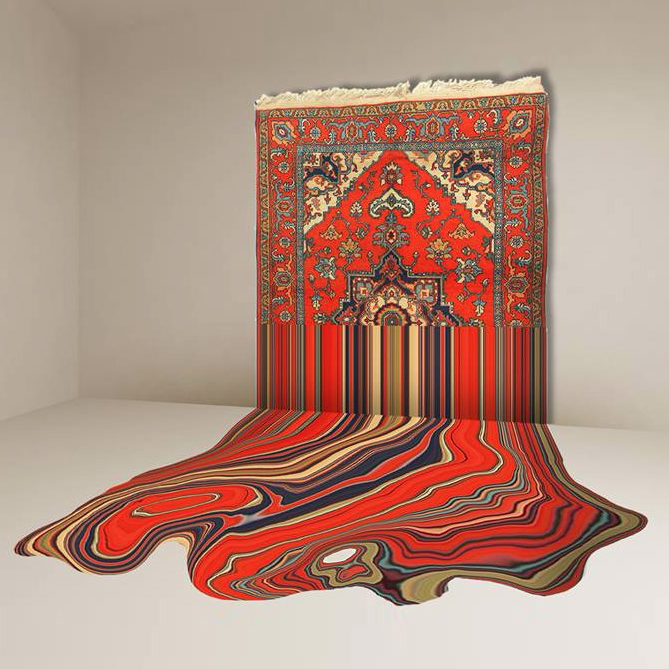 BRANDS I'VE WORKED WITH
International. Fast Consumer Goods, Fashion, Automotive, Telco, Media, Pharmaceuticals, Tobacco, IT.
WORK
"I have experience in Experiential"
Whether it's coming up with the name of a restaurant, producing digital content for top International brands, positioning a "wi-fi connected" fly-eating plant or creating an ad for a bank, my key skill is EXPERIENTIAL. Which means interactive ads, human billboards, events, stunts, retail technologies, apps, digital stuff: anything that goes beyond a static image, anything that can physically capture my audience and make them live a brand experience.
In fact, I just activated your webcam and will launch a customised "Hire Luisa" ad, according to your facial features.
PLACES
Raised in Italy, studied in London, working between London, Milan, San Francisco, New York and Sydney. Fluent in Italian, English, and Spanish.